Battle for the Round Tower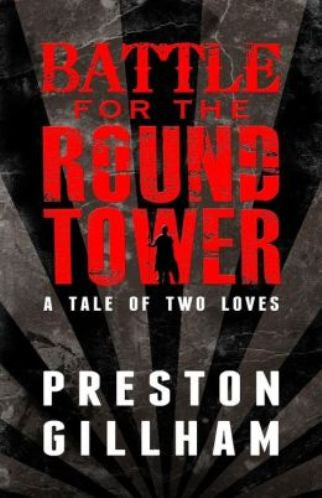 Battle for the Round Tower - From Preston Gillham

Preston Gillham takes us again into the true world of spiritual life via his novel, "Battle for the Round Tower."
Returning to Gnarled Wood after two years away, Hank Henderson discovers that the risks have risen. He encounters a dark, spiritual world of subterfuge, black operations, and intrigue. Powerful beyond what he realizes, Hank wrestles with distrust and doubt to become the man of his destiny.
A picture is worth a thousand words. In Battle for the Round Tower, Hank, the main character, provides readers with a picture of the Christian life to consider and emulate. Those who follow Jesus know they are supposed to pray, meditate on Scripture, and spend time in solitude, but for most of us, knowing what we are supposed to do is not enough to pull it off.
Hank shows us how.
Not only does Hank demonstrate how a Believer lives in troubling and compromised times, he also shows us how to recover when we lose our way. Hank does this for himself, and he shows us how to care for others who stumble and bloody their nose as well.
If you want to see grace exemplified while embedded in an adventure story of universal proportion, Battle for the Round Tower is the book for you.
Here's what people are saying...
"Preston has effectively communicated, capturing the burden while communicating His unfailing and unconditional love."
Catherine, mentor to women survivors of abuse
"Preston is an artist communicating God through what He has written on his heart."
Victor, a sage
"I loved the redirection I felt regarding solitude, worship, relying on the Holy Spirit, trusting, and knowing my identity in Christ."
Laura, a teacher
"I felt like I was there. When I "got into" the book, I would read over 100 pages in a sitting."
Ty, a lawyer
Author: Preston Gillham
ISBN-10: 1495323161
ISBN-13: 978-1495323164