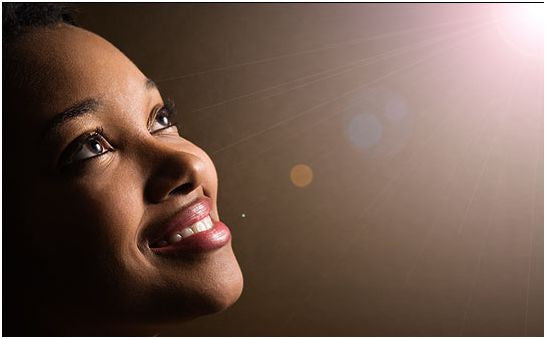 by Ralph Harris
Some have asked, "Ralph, how do you know the voice of God?" "How do you know the thoughts of God?" I think what they're really wanting is to know is, "What is God saying to me? It must be important." That's no small thing.
Because the way that God communicates with each of us is often different—in fact it's supposed to be unique and a private experience of the gift of God to you—let me answer the question this way:
If God long ago bore all of your iniquities and failures, and ransomed you from sin (according to Isaiah), if He stepped into the human real estate market and bought and paid for you, making you His own home, His perfect dwelling place (according to Matthew), if He secured you for heaven and forever life with Him, and if He rescued you from this present evil age by putting you into Jesus Christ, where you have all things (according to Paul), if that has all been done, then you'll be able to discern the voice of the Liar whenever you hear anything different, anything contrary, even if it comes from someone you might otherwise believe.
Knowing the truth of what God did through the cross and resurrection for you will help you, even cause you to expect to hear and know from God directly the truth of what makes Him so happy about you. He's not quiet about it! He has made you nearly ridiculously well off with Him, and He loves to convey that to you. It's His favorite thing!
This will also help you to hear and know God's voice, words and thoughts of truth, freedom, love, correction, direction and encouragement—right to your heart, where it counts. It will sound and be like you'd think Jesus would sound and be, looking right at you, right into your eyes, since He knows all about what He has loved doing for you, as well as what's to come for the two of you together.
Can you grow in knowing the voice and thoughts of God for you?
Read More
By Ralph Harris
Excerpted from www.elmco.org/blog/2017/03/24/knowing-the-voice-and-thoughts-of-god